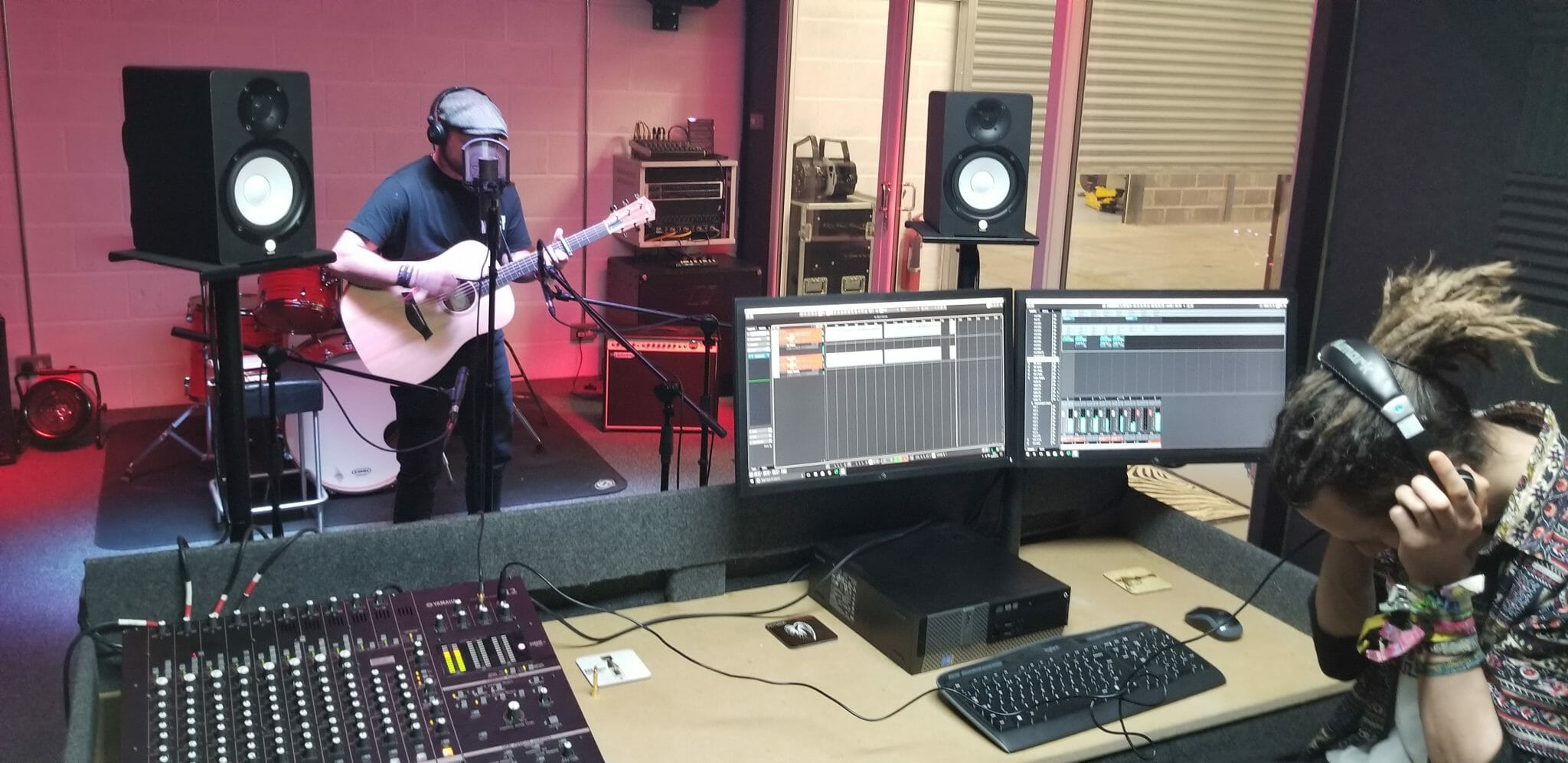 Book Your Session
By using this booking system you consent to our terms and conditions as stated in the PDF Document below the booking form. Please ensure you read this before booking space.
Our Address
White Noise Rehearsal & Recording Space
Unit 1A Locking Farm Industrial Estate
Locking Moor Rd
Locking
Weston-super-Mare
BS24 8PJ

Tel: 07878 316514
Email:rehearse@reaper.events
When you visit us for the first time, we will always ensure there is someone on site to meet you and talk you through using the space, where to park and how to ensure the unit is secure at the end of the night.

Thanks
How To Book
Welcome to the booking page for White Noise Rehearsal & Recording Space.
If you have any issues or questions, please email us at rehearse@reaper.events or call 07878 316514 (leave a message) and we'll get back to you as soon as possible.
Please follow these simple steps to book time with us and start making great use of this easy to use purpose built unit.
Our prices are very simple to follow

Day Session 10am - 5pm
£60.00
Evening Session 7pm - 11pm
£40.00
Friday Evening Session 7pm - 11pm
£30.00

If you require a full day or would like to discuss other times, please just get in touch using one of the methods above.
This includes use of our backline including a Yamaha Custom drum kit, T-Electronics bass amp, Ashdown guitar amp, two SM58 Shure mics, two Behringer mics and our 2Kw vocal PA. There's free tea and coffee and use of an Xbox One, internet and TV plus the ability to buy other refreshments and chill out in our lounge area
Step 1 - Choose a Session & Extras
First please choose a session, either daytime or evening and if you would like to book in to record, please choose 'Add Extra' from the drop down box and add recording to your choice. Click on continue and a calendar will appear with dates where your chosen session is available. If the date is crossed out this means, unfortunately, this date is not available. Click on a date and below the time of the session will appear. If you wish to book this click on it, click continue, and this will take you to the confirmation page.
Step 2 - Confirmation & Payment
Once you have chosen your session, fill in your details and add your email address. If you have been given a coupon code (for example if you book regularly) please enter it in the field and click the tick, if it is valid your price will be automatically discounted. Choose to either pay by card in advance or on the day at the session. Once you have clicked confirm, you will receive an email confirmation and text message.
PLEASE NOTE
Our Studios are equipped with 24hr CCTV mobile coverage and we are notified when users are on the premises. This is for both your convenience and safety. If you wish to discuss this in any way, please get in touch